Wernisaż mozaiki ceramicznej - Drzewo Życia
Gdzie?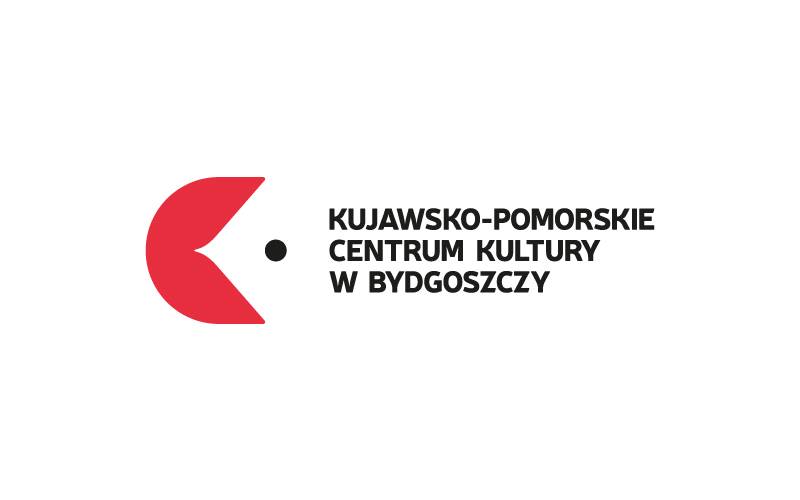 Wernisaż mozaiki ceramicznej "Drzewo Życia" oraz pokaz płaskorzeźb i figur w ramach projektu artystycznego "Kapliczki Maryjne".
wstęp wolny.
Projekt "Drzewa Życia" realizowany był na dwupiętrowej ścianie wewnętrznej budynku Kujawsko-Pomorskiego Centrum Kultury w Bydgoszczy od lipca 2013 do kwietnia 2017.
Autorem projektu jest Adriana Witucka, wśród realizatorów znalazły się Anna Wróblewska, Anna Gontarek, Hanna Walenczykowska, Daria Wojnicka, Agnieszka Spica, Adriana Witucka, Elżbieta Chocimska, Maria Frelichowska – Migała, Jolanta Łoś, Alicja Kempa, Katarzyna Kusz i Jagoda Piec.
Adriana Witucka o swojej pracy "Drzewo Życia":
"Na pomysł wykonania mozaiki ściennej w siedzibie KPCK wpadł ówczesny dyrektor ośrodka, Maciej Puto. Po długich rozmowach, wielu pomysłach, przekonywaniach, dyskusjach podjęliśmy decyzję, że działamy.
Z dwóch projektów do realizacji wybrano mój, czyli "Drzewo Życia " - początek i koniec wszystkiego. Do realizacji zaprosiłam osoby związane z Pracownią Ceramiki Artystycznej (którą prowadzę od ponad 22 lat): artystów plastyków, grafików, dyplomowaną księgową, dziennikarkę, nauczycieli plastyki. Bez nich tak duże przedsięwzięcie by się nie udało i przyznam, że kiedy klamka zapadła, oczyma wyobraźni zobaczyłam to moje Drzewo ze wszystkimi szczegółami...
Same kartony projektowe rysowałam na parkingu, bo nie dysponowałam tak dużą salą by je rozłożyć, następnie kopie kartonów były cięte, numerowane i dokładnie opisane.
Bałam się, że każda niedokładność może skutkować w efekcie końcowym fiaskiem kompozycyjnym.
Każdy z uczestników dostawał swoją część projektu do wykonania. Po ulepieniu wszystkie części były wypalane, szkliwione i wypalane ponownie. Niektóre elementy dostawały jeszcze złotą lub srebrną patynę i szły jeszcze raz do pieca. Dopiero wtedy mogłam Drzewo ułożyć na parkingu i sprawdzić, układając na kartonach projektowych, czy wszystko pasuje i ufff… Pomyłki były rzędu 1 cm, możliwe do przycięcia lub zeszlifowania...
Wcześniej zamówiłam glinę o odpowiedniej gramaturze i składzie, żeby była w miarę lekka po wypaleniu, bo musiałam liczyć się z tym, że zbyt wielki ciężar może naruszyć konstrukcję budowlaną. Żeby zaoszczędzić na energii elektrycznej, zamawiłam do Projektu odpowiednie szkliwa - niskotemperaturowe, w większości o unikatowym składzie. O ile Drzewo jest utrzymane w gamie monochromatycznej, o tyle ptaki i lampiony z założenia miały być bajecznie kolorowe. Ptaki i Lampiony - to małe formy autorskie Realizatorów Projektu.
Drzewo Życia - początek i koniec wszystkiego, stąd wyszliśmy, tu wrócimy, nie ma początku ani końca... Sam pomysł nawiązuje do filozofii powstania życia na ziemi.
Dlatego też nigdy nie będzie końca tego projektu, bo zawsze można jeszcze coś wkleić, zmienić. W pierwotnym projekcie są jeszcze tak zwane kafle imienne - lustereczka pamięci, powolutku będą się pojawiać, tak jak pojawiają się w naszym życiu nowi przyjaciele. Zapraszam serdecznie na oficjalne otwarcie - Adriana Maria Witucka".
Słowo o figurach w ramach projektu artystycznego "Kapliczki Maryjne".
Jeszcze przed wojną na naszych terenach Kapliczki były bardzo powszechne i zróżnicowane: polne, kolumnowe, wiszące na drzewach, stojące przy mostach. Czasami były to jedynie figury Świętych czy Błogosławionych.
Przy współpracy z Parafią Św. Mikołaja w Łabiszynie dotarliśmy do wiosek, gdzie takie Kapliczki kiedyś istniały, gdzie ludzie jeszcze je pamiętają. W ramach projektu postanowiliśmy je przywrócić. Najpierw powstają Kapliczki Maryjne, następnie odtworzone zostaną Frasobliwe i Nepomuceny przy mostach.